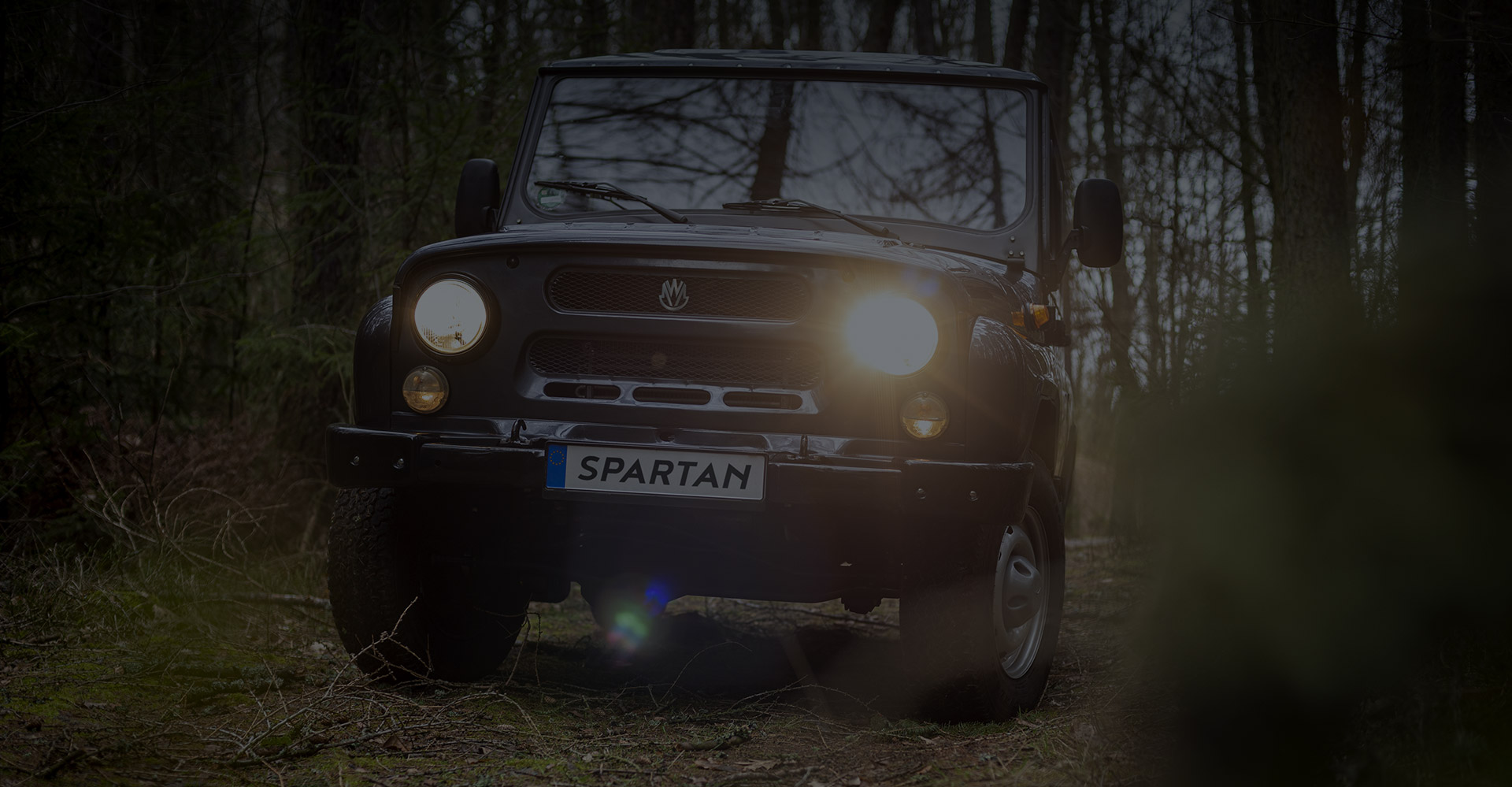 NEW TECHNOLOGY,
NEW MARKETS
SAME LEGENDARY
OFF-ROAD PERFORMANCE
We are pleased to announce the arrival of the MWM Spartan. The Spartan range of Military Style SUVs are based on the legendary 4×4 Hunter platform provided by UAZ, Russia.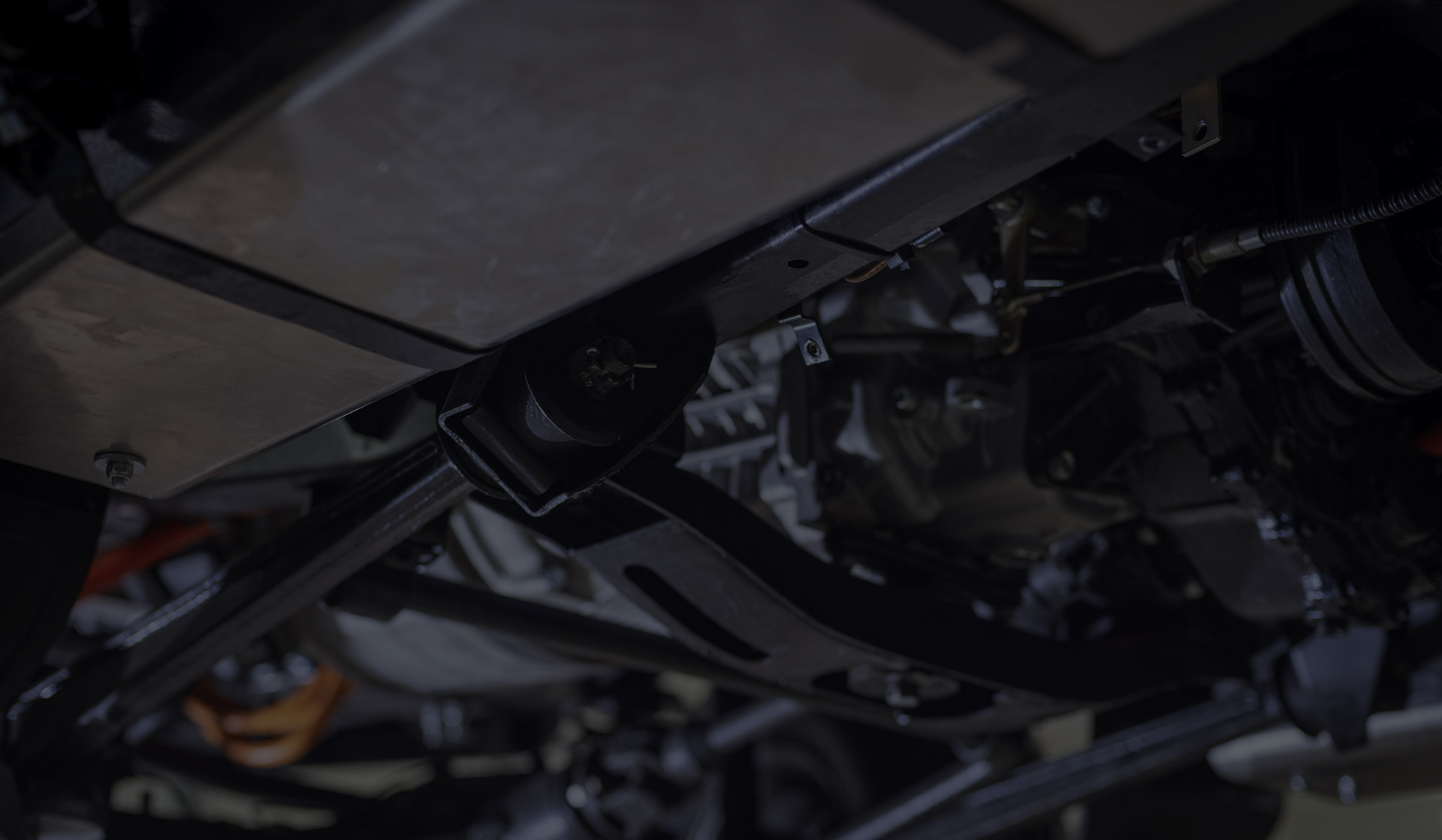 NEW
TECHNOLOGY
The MWM Spartan offers a 100% electric version. With battery packs from 56kWh to 90kWh & a suitably powerful electric drivetrain, the Spartan is the first electric car to come to market offering real world 4×4 capability. Since 1941, UAZ have been improving & perfecting their off-road capabilities. The combination of MW Motors electrification technology & the legendary UAZ 4×4 platform is a perfect match.
NEW MARKETS
The MWW Spartan range will for the first time bring the UAZ 4×4 platform to Right hand drive markets. The full range (100% electric & petrol models) will launch in the UK in Q2 2020. The electric version in Left hand drive will be introduced on a phased basis throughout Europe later in the year.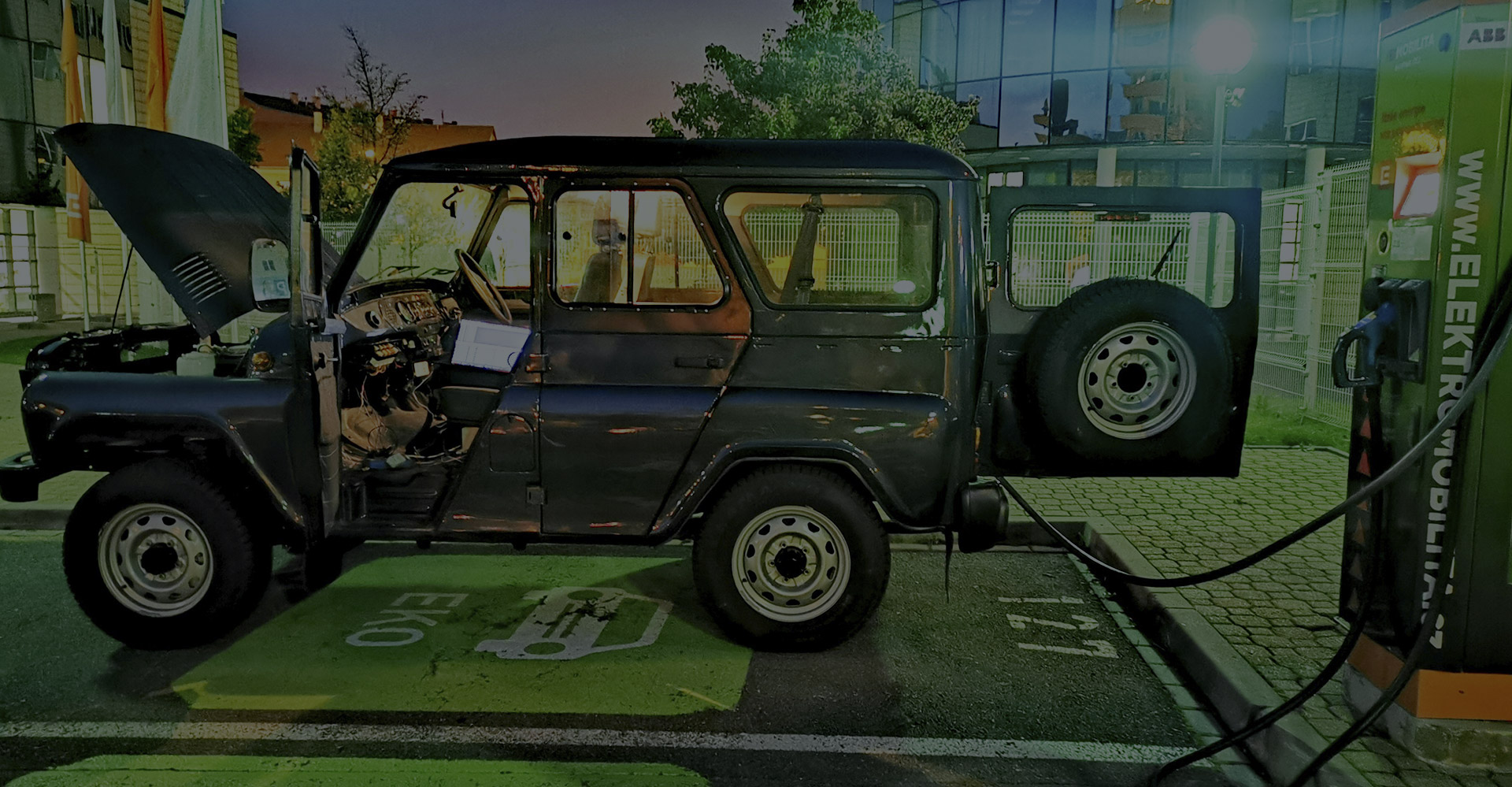 THE NAME
MWM Spartan perfectly describes this range of hard working, practical, minimalist, affordable & easy to fix vehicles. The range is designed for customers abandoned by large car manufacturers. Real 4×4 enthusiasts, the farming community, forestry workers, extreme activity fans & under-ground mining companies care about rugged, raw performance, not fancy interiors or accessories. Not everyone wants a high cost, high maintenance stallion. Some people need a workhorse. The Spartan range fills this niche.
SUSTAINABILITY
Environmental & economic sustainability go hand in hand. Other companies like to build mega factories but these have severe economic & environmental impacts. All that concrete & steel cause mega emissions. The UAZ / MW Motors co-operation allows for the use of existing world class UAZ factories & existing MW Motors finishing facilities in Europe.

A proven vehicle platform from UAZ is married with cutting edge electrification technology from MW Motors. This clever use of resources eliminates the carbon footprint associated with building new facilities, guarantees economic sustainability & delivers an affordable price for the end customer.

For more information contact: spartan@mwmotors.cz
AFFORDABLE
PRICE
By joining forces with an already established manufacturer and without the need to build new premises, we can afford to offer an electric UAZ at a much more favourable price. Both LHD & RHD versions start at 40,000 EUR*. The final price depends on the size of the installed battery pack, the color of the body and optional equipment.
*Excluding VAT and delivery
ABOUT
UAZ
Based in Ulyanovsk, Russian Federation, the Ulyanovsk Automobile Plant (UAZ) is one of the most famous Russian automotive brands and the leading off-road cars manufacturer with a 78-year production history. Its current model line-up includes a full portfolio of both gasoline and diesel powered 4×4 SUV, Pick Up and LCV vehicles exported to more than 50 countries of the world.
NEWS
Our project is ever-evolving and this section is the perfect place where to come for a regular portion of news about our electric old-timers and conversions.
CONTACT US
Do you want to know anything? Just ask.
Czech Republic
MW Motors s.r.o.
Dobřanská 665, 332 09 Štěnovice
Czech Republic
E:
sales@mwmotors.cz
United Kingdom
MW Motors International LTD.
Oriel House, Brooklands Close, Sunbury on Thames
TW16 7DX United Kingdom
Rosh Mendis
- Sales Manager UK
E:
rosh.mendis@mwmotors.cz
T:
+44 1784 771 307