A BEAST
TO BE TAMED
Engineers from MW Motors built EXODIA to help develop advanced technology for our electric builds. But now we see there is so much more in this little pipeline devil. Exodia deserves its own story. We gave it a name for its godlike performance, better than anything in its class. When you sit and hear the roaring 252-hp engine, you become the king of the road instantly. Exodia growls and starts like a wild horse and the next thing you feel is the fresh breeze on your face and pure joy in your chest.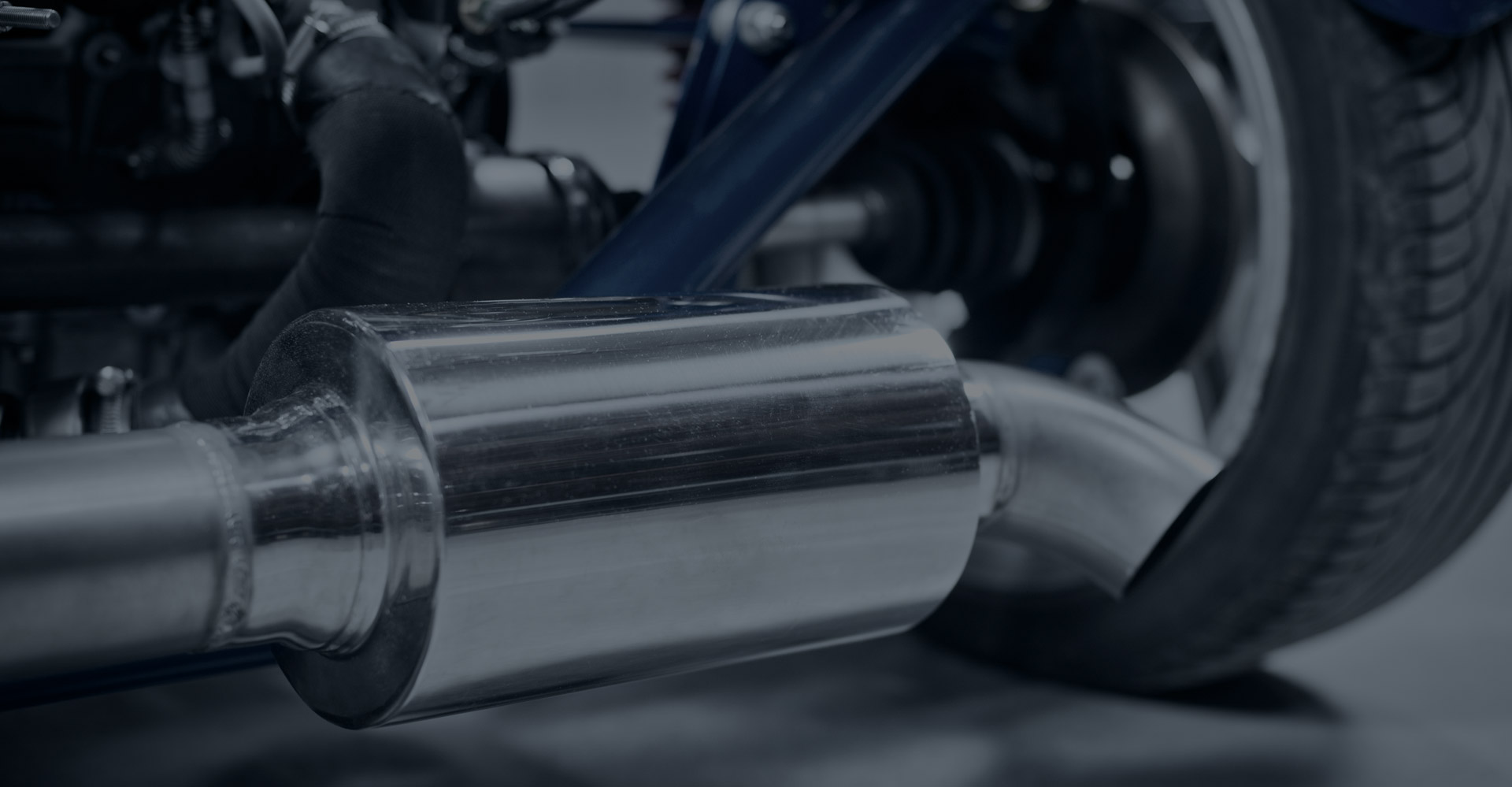 MASSIVE
POWER TO WEIGHT
RATIO
Following the original idea of a great design engineer Colin Chapman, we decided to minimise the weight rather than adding power to maximise the efficiency. Exodia is a clear evidence it works really well.
339 bhp/t
ASTON MARTIN VR
SMASHING
252 HORSEPOWER ENGINE*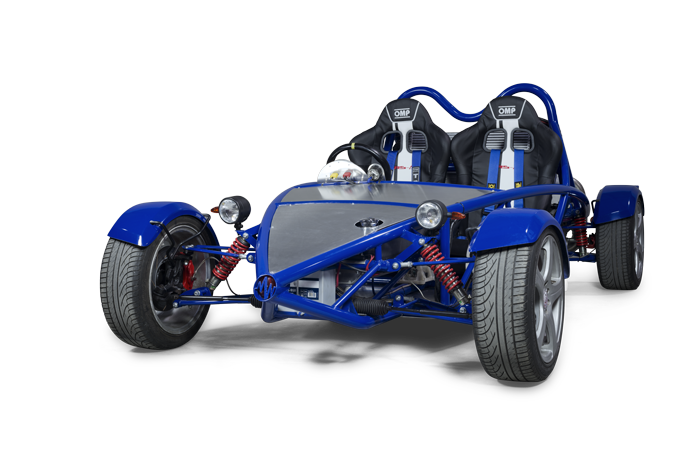 Exodia is propelled by a Ford 2.0L I-4 EcoBoost engine with uniqe tailor made electronical Controls Pack. Torque is increased 90 lb/ft at 2800 rpm/min - with a significant increase up to 4200 rpm/min.
* Specifications are subject to change. Please check updated specifications carefully before ordering your new vehicle.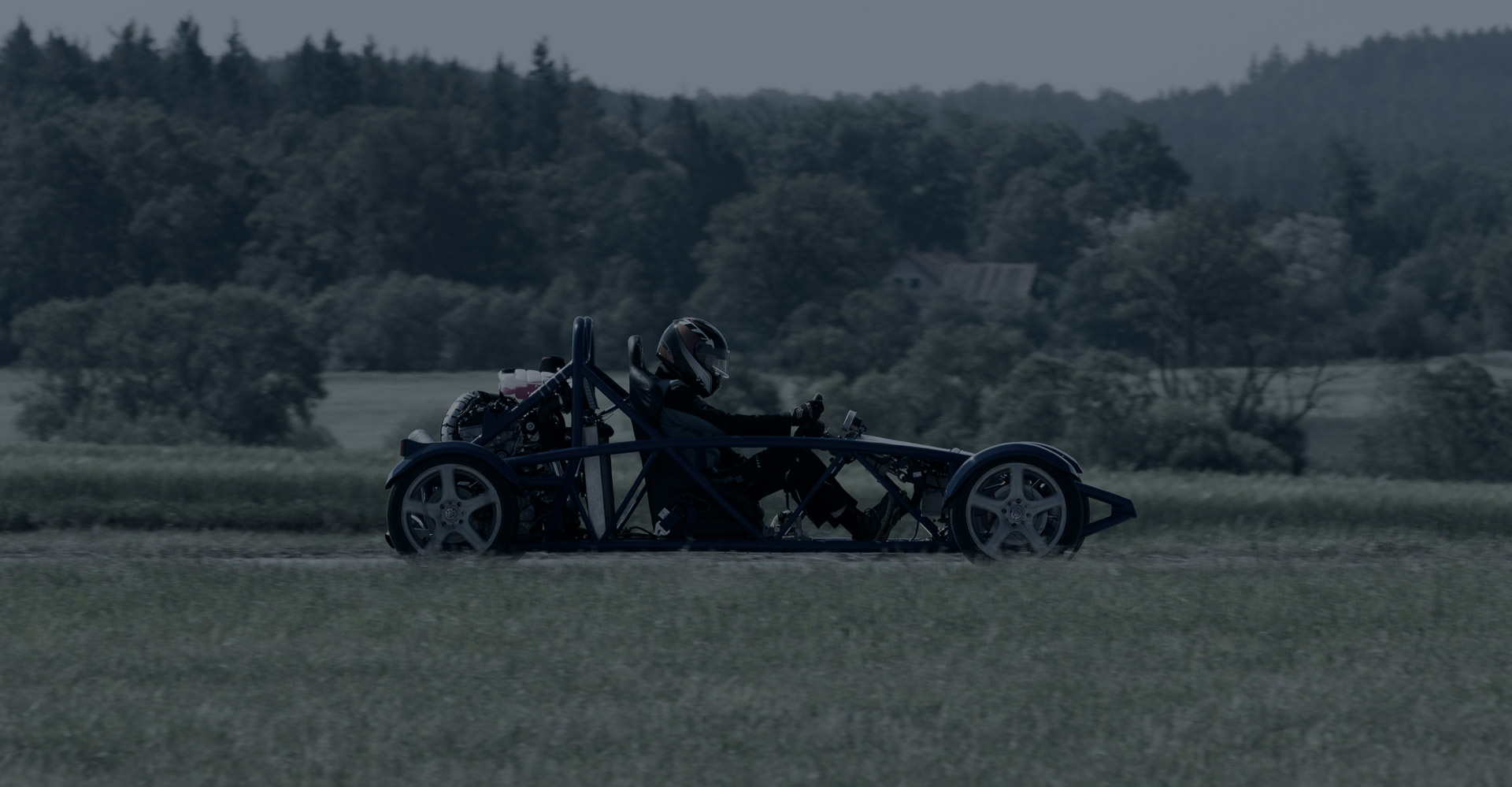 EXOSKELETON > EXO > EXODIA
UNSTOPPABLE
Aptly called Exodia is an exoskeleton car made of steel tubes. It's a double seated sports car with an original in-house design and many specific features like a unique controls pack harness which replaces stock body harness and is designed for custom built vehicles. Harness includes OBD-II diagnostic port to assist in vehicle calibration upload and problem diagnosis.
4.0 sec*
acceleration 0 to 100 km/h
| | |
| --- | --- |
| Engine | 2.0L I-4 EcoBoost; production rating of 252 Horsepower @ 5,500 RPM; production rating of 366 Nm of torque @ 3,000 RPM; 9.3:1 compression ratio; Ti-VCT Strategy Employs twin independent variable camshaft timing |
| Gearbox | Mechanic, six-speed clutch - single dry plate, hydraulic control, rear axle driven |
| Fuel System | Injection high-pressure fuel system; seven jets on each injector spray fuel directly into the combustion chamber |
| Electrical | 12 V electrical system, eletric speedometer, watertemperature, oil pressure, voltmeter, RPM Racing Engines Controls Pack M-6017-20T with Electronic Throttle Control accelerator pedal and PCM with Ford Performance hi-performance calibration |
| Cooling | Liquid-cooling system with an electric fan |
| Intake | Turbocharged with intercooler and water cooled |
| Chassis | Torsionally stiff, fully triangulated, precision welded, exoskeleton chassis |
| Suspensions | Adjustable telescopic gas shock absorbers |
| Steering | Rack-and–pinion |
| Braking | Hydraulic, two-circuit; front disk brakes with internal cooling; rear disk brakes |
| Wheels | 16" aluminium |
| Tyres | 205/45 R16 |
| Body | Frame welded from steel tubes |
| Seating | OPM racing seats with four-points safety belt |
| Dimensions | 1695 x 3340 x 1158 mm (w x l x h); clearance height 127 mm |
| Wheelbase | 2 480 mm |
| Wheeltrack | 1 501 mm |
| Fuel tank capacity | 27 l |
| Designed & Manufactured | Czech Republic |
* Unofficial in-house testing. We will upgrade specifications once we have all details proven by a certified testing laboratory.
Specifications are subject to change. Please check updated specifications carefully before ordering your new vehicle.
IT'S A TRACK DAY CAR.
BUT WHAT IF WE CHANGE EXODIA TO
A STREET LEGAL CAR…
Its massive power and lightweight predetermines Exodia to be lively and super fast car on a track. For us it's not just a fun car, it's a platform. We see future possibilities. Imagine we put a hood on the chassis. Imagine you drive Exodia on a regular road. We set to challenge the norm, so we do it.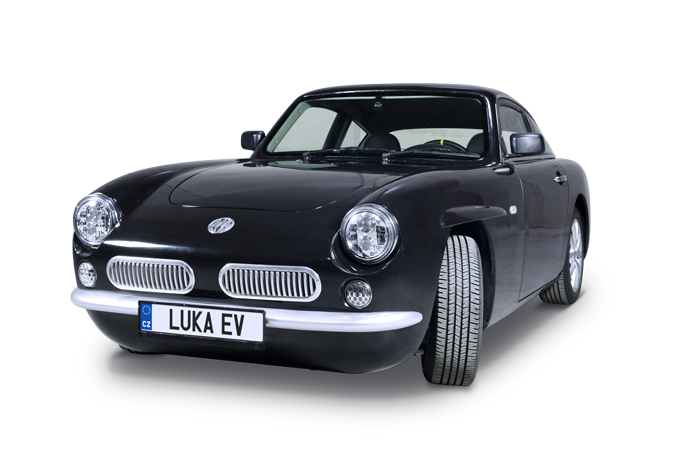 Have you met our electric oldtimer from the future?

Exodia has got an older more responsible brother - LUKA EV. Pay attention to this stylish retro looking passenger car which is full of modern technologies. Luka EV is the first production car to use in-wheel hub motors. It is M1 certified with 300-km range.
CONTACT US
Do you want to know anything? Just ask.