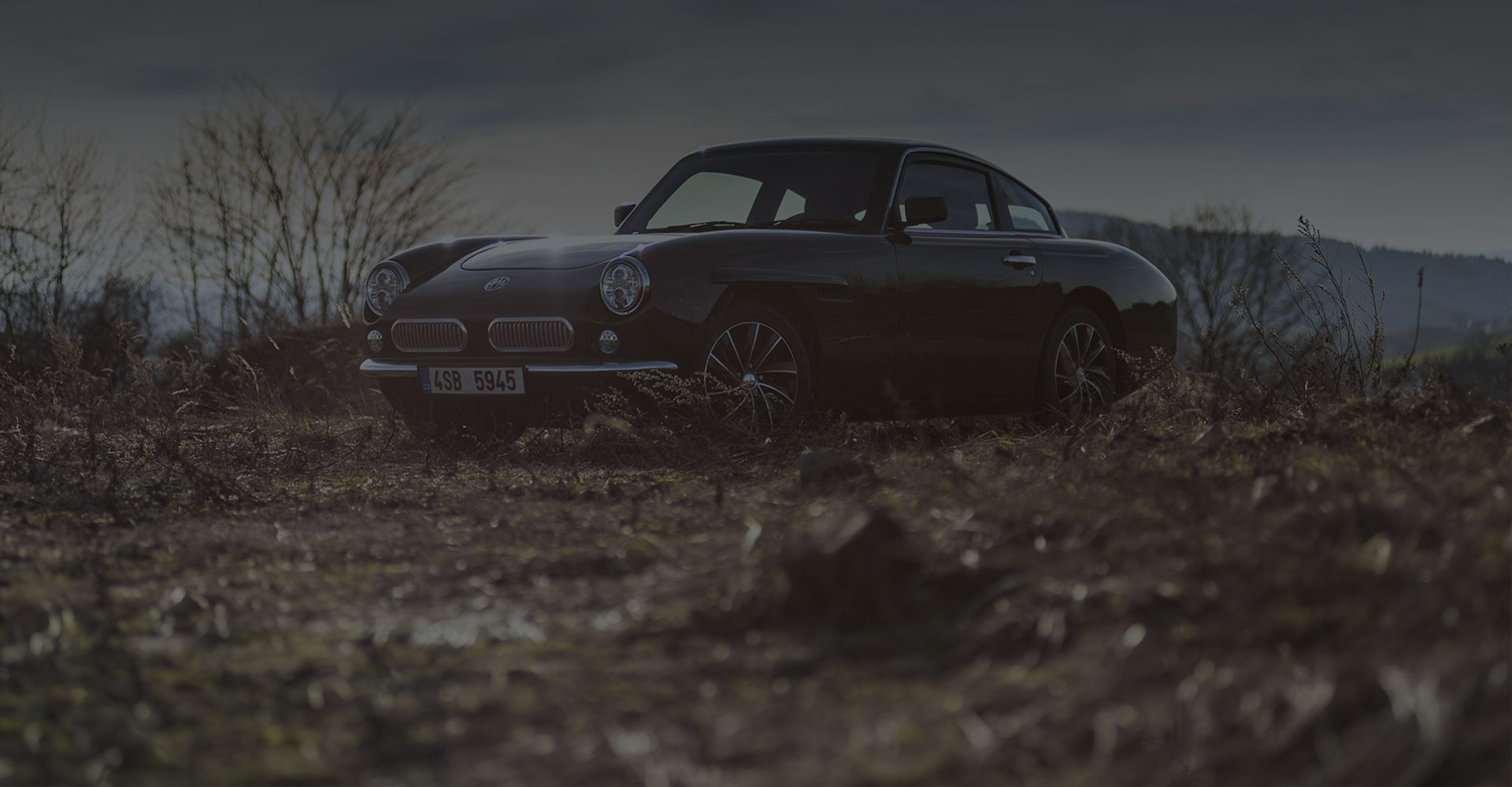 BECAUSE A PICTURE IS
WORTH A THOUSAND WORDS
See the beauty of Luka EV for yourself
Luka EV Traditional
Let us introduce you another type of our electric old-timer. We call it Luka EV Traditional and this time it is powered by a traditional electric motor. This handsome fellow keeps the same look. Why change something that's beautiful, right? The biggest change is seen and heard inside. Actually, Luka EV Traditional is so quiet that you may probably hear your excited heartbeat when you start the car for the first time.
YELLOW SPARK
OF OPTIMISM
Although we haven't considered yellow colour as one of the main body paints, we were eager to see what Luka EV would look like in this bright "Sunny Yellow". And we are super excited about the results. Luka looks really playful, even inviting you to sit behind the wheel and step on the pedal. We bet that every passer-by will have a brighter day once you drive past them.

So what do you think? Can you already see yourself driving Luka EV in "Power Red"? Would you like to spread positive vibes on the roads in your "Sunny Yellow" Luka EV? Or are you more of "Racing Green" type?
Luka EV
IN RED
We love that Racing Green paint on Luka EV, yet we wanted to see it in red. We think it looks quite sexy, doesn't it? It seems red colour can enhance curves of our old-timer. What's more, cars in bright colours are easier to be seen even in low light conditions. Red will be one of the standard colours. We shall name it "Power Red".
WIND BENEATH
THE SAILS
We took Luka EV for a spring drive to test some features. Since it was a really beautiful day we took some new pictures. That wind turbine was just a great addition to our all-electric coupé.
DRIFTING
IN THE SNOW
We couldn't resist to drive Luka EV in the snow. The car performed really well and the British racing green looks just perfect.
A NEWSPAPER
STAR
We drove to the woods around the ruins of Radyně near Pilsen when filming for an interview in Hospodarske noviny. Check the video in this article, the text is unfortunately only in Czech.
LET US INTRODUCE:
Luka EV
These are the first official photos of our unique retro coupé with future technologies taken at our state of the art facilities in Stenovice.
CONTACT US
Do you want to know anything? Just ask.
United Kingdom
MW Motors International LTD.
Oriel House, Brooklands Close, Sunbury on Thames
TW16 7DX United Kingdom
Rosh Mendis
- Sales Manager UK
E:
rosh.mendis@mwmotors.cz
P:
+44 (0) 1784 465 681
M:
+44 (0) 7395 245 210