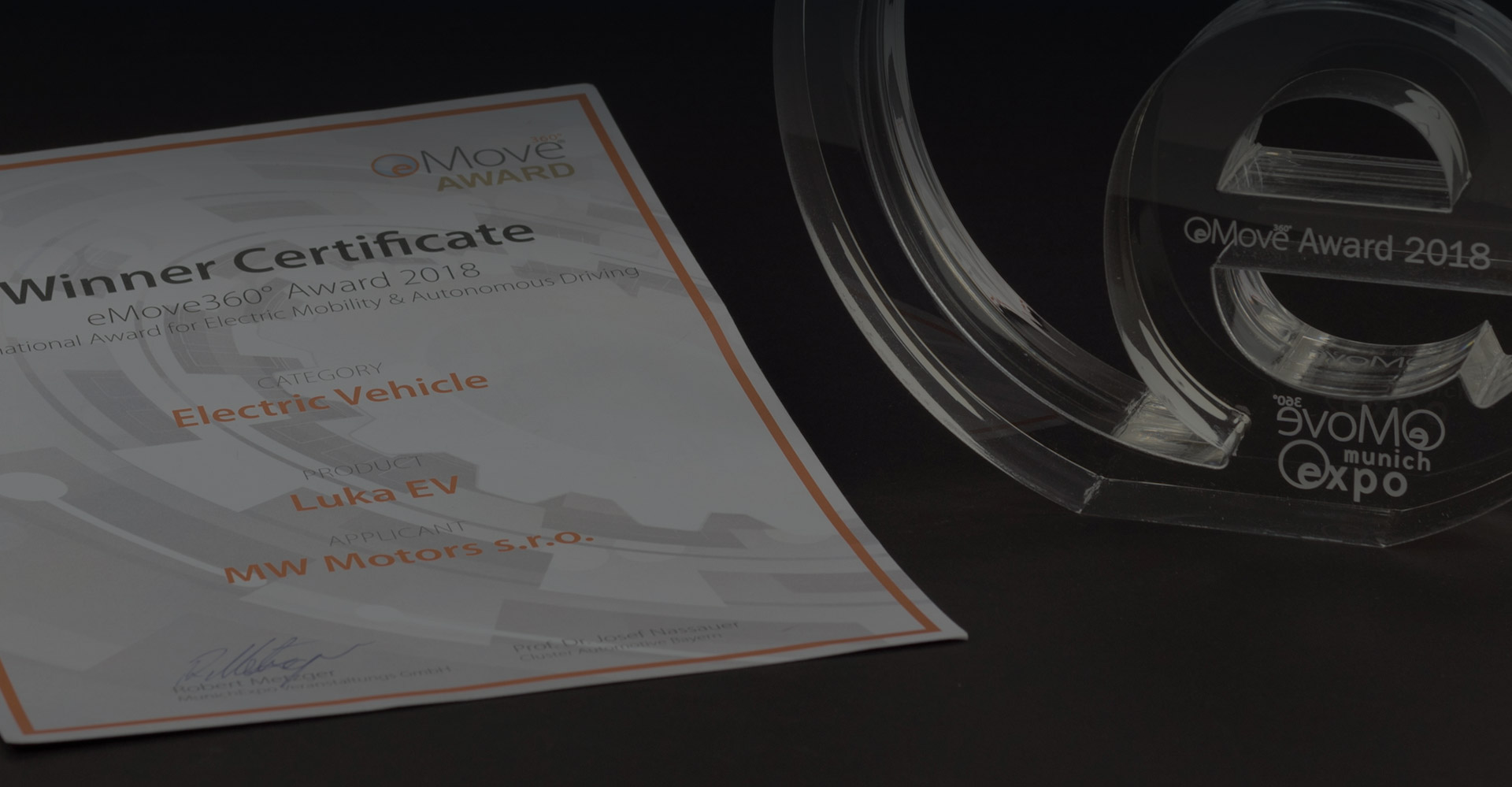 OUR DARK HORSE
SINCE THE VERY BEGINNING
We've always believed in the Luka EV project and we're so happy to see how experts & the general public have received the car
eMove360°Award 2018
FOR ELECTRIC MOBILITY & AUTONOMOUS DRIVING
Every year jurors, recognized experts in automotive and new technologies research or journalists, select interesting projects in the categories Mobility Concepts & Services, Charging & Energy, Battery, Powertrain, Automated Driving & Electronics and Electric Vehicle.

The jury picked Luka EV as the most innovative and most promising project for the mobility of the future among other electric vehicles.
The Current:
NEW WHEELS FOR THE POST-PETROL AGE
A new book by Die Gestalten Verlag, a German publishing house and creative agency, focusing mainly on art, architecture, design, photography and typography.

We're really proud to see Luka EV accompanied by so many great projects and ideas. The Current showcases the new vehicles and pioneers of the electric revolution. Vehicles which will be sustainable for future generations without losing its main focus ― FUN.
CONTACT US
Do you want to know anything? Just ask.
United Kingdom
MW Motors International LTD.
Oriel House, Brooklands Close, Sunbury on Thames
TW16 7DX United Kingdom
Rosh Mendis
- Sales Manager UK
E:
rosh.mendis@mwmotors.cz
P:
+44 (0) 1784 465 681
M:
+44 (0) 7395 245 210