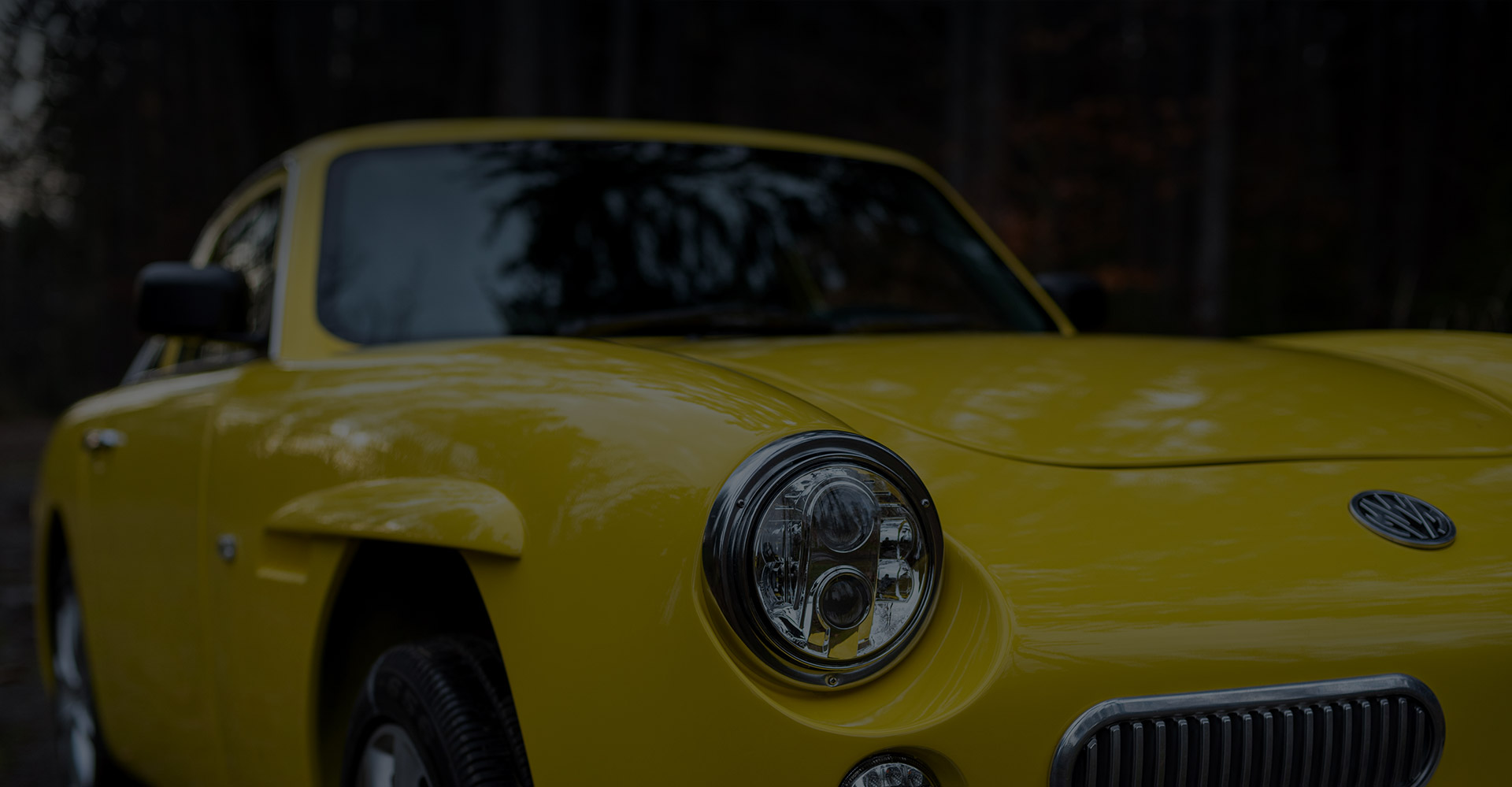 Luka EV
IN NEW COLOURS
2019-12-01
As leaves change colours with autumn from green to beautiful shades of red, orange and yellow, we have decided to test a new bold and fresh paint for all-electric Luka. How do you like it?
Luka EV IN RED
We love that Racing Green paint on Luka EV, yet we wanted to see it in red. We think it looks quite sexy, doesn't it? It seems red colour can enhance curves of our old-timer. What's more, cars in bright colours are easier to be seen even in low light conditions. Red will be one of the standard colours. We shall name it "Power Red".
YELLOW SPARK OF OPTIMISM
Although we haven't considered yellow colour as one of the main body paints, we were eager to see what Luka EV would look like in this bright "Sunny Yellow". And we are super excited about the results. Luka looks really playful, even inviting you to sit behind the wheel and step on the pedal. We bet that every passer-by will have a brighter day once you drive past them.

So what do you think? Can you already see yourself driving Luka EV in "Power Red"? Would you like to spread positive vibes on the roads in your "Sunny Yellow" Luka EV? Or are you more of "Racing Green" type?
CONTACT US
Do you want to know anything? Just ask.
United Kingdom
MW Motors International LTD.
Oriel House, Brooklands Close, Sunbury on Thames
TW16 7DX United Kingdom
Rosh Mendis
- Sales Manager UK
E:
rosh.mendis@mwmotors.cz
P:
+44 (0) 1784 465 681
M:
+44 (0) 7395 245 210